Sew In Saturday

Saturday, September 15th

It's Jelly Roll Day!
But you can sew whatever you want!

Join us 8:30 AM-4 PM
Rotary Building
Downtown Clinton
$25 lunch included
Register HERE!




Does your machine need a little love?

For your convenience we have scheduled Cliff Eldred to have a workspace the same day at the Rotary Building. Most of us let a year (or more??) go by without a thorough cleaning. Let Cliff clean and do general maintenance on your machine. He works wonders on non-electronic machines--especially the old ones. He will be available 9-3 to accept machines. Give us a call and we can set up a time for you.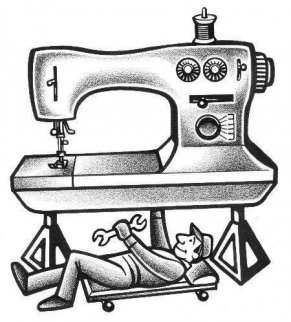 Now, what's new at the shop!
These fabrics are great for that vintage modern farmhouse look! [Is that even right?] Here are fabrics from 2 lines from Moda. The reds are from Bonnie & Camille's new line, "Smitten". The next group is from "Clover Hollow" by Sherri & Chelsi.

Sew Long for Now,
Mary and Cheryl