How does it work?

Make a purchase of $15.00 or more now through Valentine's Day then choose a red envelop from our evergreen tree! SAVE IT! Bring it back unopened March 1-17th and make another purchase of $15 or more. We will open for you and get your reward! Discounts and many free items are waiting to be redeemed.

Panels & More Panels
Our late fall and early winter orders are arriving and we may have gone overboard on the panels. But their popularity is undeniable! After all, you can do so many things with a panel. What will you make?

Check these out?



Wait for it!


Digitally reproduced prints are becoming more popular all the time. The printing process is still more costly than traditional printing but they are so vivid! Because they are printed digitally from a photo there is no limit to the number of colors on the fabric! I think a Mizzou fan might enjoy the first one.

Here is another digital extra large inspirational panel. Perfect for any girl-toddler, tween, graduate----just add a border or two and it will be ready for the quilter.

This is Deena Rutter's Heart & Soul panel.



So, then Mary & I really stepped out of our comfort zone--leaped right in so to speak! Just in this week, is a new line from Robert Kaufman featuring the work of Austrian painter, Gustav Klimt. His work is amazing and so are the 3 featured panels and coordinates. The use of metallics in printing these panels and fabrics is the most beautiful I have ever seen. We also have a completed quilt on loan from robert Kaufman and free patterns with purchase.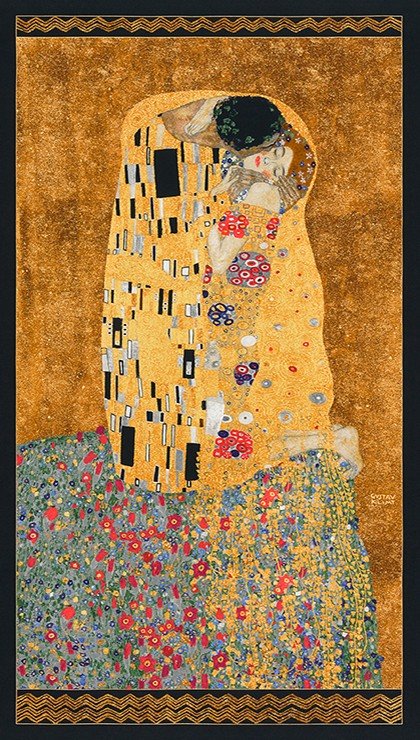 Have you got an idea? What will you make?

Sew Long for Now,
Mary and Cheryl


.